「English Below」
全台首屆礫石公路車挑戰賽,跟武嶺一樣又長又陡富挑戰性,總爬升超過4,000公尺!
DIRTY FORMOSA CHALLENGE 礫石公路車挑戰賽
自從去年台灣政府開放81條林道後,令到騎乘林道的風潮慢慢提升,人們喜歡探索台灣大自然的美也慢慢增加。也因為疫情關係,自行車運動提供了良好的社交距離,以因此令喜歡探索林道的自行車愛好者也日漸增多起來。
近年Gravel Bike 礫石公路車風潮從國外流行到台灣,Gravel Bike 礫石公路車跟公路車一樣提供速度感及良好操控性,但有別於傳統公路車,配搭粗寬有顆粒的外胎設定,可以騎乘於任何地形,探索公路以外不同的路線。除了在美國已經有一段歷史的 "Dirty Kanza" Gravel Bike 礫石公路車賽外,也有很多人選擇 Gravel Bike 礫石公路車因為可以搭配非常多的載物收納功能,作為單車旅行之用 (Bike Packing ) 。
為了推廣台灣山林之美,現在台灣也有首場Gravel Bike 礫石公路車挑戰賽 – Dirty Formosa Challenge。路線從埔里麒麟國小出發,進入漂亮的河床景色武界騎乘,然後進入惡名昭彰,需要有較高的操控技巧來征服的力行產業道路,再騎乘至遍地茶園的福壽山農場為終點。總距離約103公里,總爬升約為4,000公尺,考驗你的操控技術、體能及耐力。
路線特式景點介紹:
雲的故鄉武界部落
武界部落是布農族最北端的一支,東為武界水,聞名中外的日月潭湖水即是由此引入,四面高山環繞,頗似陶淵明的桃花源境,因晴空萬里藍天白雲飄揚,有時雲霧氳,瞬間化作雲海,故獲「雲的故鄉」之美稱。這裡是台灣最大河流濁水溪的源頭,從聯外道路往下眺望落,濁水溪自山谷間順流而下,阡陌縱橫穿梭於森林峽谷與部落之中,風貌如夢似幻,寧靜中可以觀賞田野峽谷景觀與山明水秀風彩,感受部落濃濃的純樸風情。(資料來源:台灣原住民族部落活力發展資訊網)
力行産業道路
全長 53.227 公里,南投縣的一條鄉道,也是全台灣最長的鄉道,起點始於福壽路(縣/市界),接中131線,終點抵達仁和路,接台14線,台灣路況最差的鄉道,不建議一般轎車  進入,崩塌點非常多,路面非常不平坦。本條路線亦因地質脆弱容易坍方而有「惡路」的稱號。
福夀山
福壽山農場位於中央山脈與雪山山脈群峰之間,海拔高度2,100公尺至2,614公尺,群山環抱視野遼闊,四季明媚景色萬千,晨昏彩霞驚艷動人,擁有獨特的高山田園景觀。福壽山農場四季氣候分明,晨昏雲彩變化萬千,孕育出四時迥然不同美麗景色!隨著四季更替,春季櫻花、李花、桃花、蘋果花相繼含苞綻放,為農場歡迎春日的到來;緊接著夏日金黃貓耳葉菊點綴青山中,黃綠相間在陽光照射之下更顯光耀奪目;接踵而來的則是豐收的季節,桃、梨、蘋果等結實纍纍,甜美飽實,嬌豔欲滴。(資料來源:福壽山農場)
Dirty Formosa Challenge 礫石公路車挑戰賽
活動資訊:
主辦單位:亞洲耐力有限公司

大會指定輪組贊助:

XERO Wheel

維修服務:

Taipei Bike Works

贊助及合作單位:

Trek Bicycle Taiwan-

崔克台灣

、

Salloy

頂成有限公司

、

Leader Radio Technologies

賦信無線科技有限公司、

2PIR Sports

、千沛、

SQ Lab

、

Frontier

前線國際股份有限公司、SRAM  

(

陸續增加中

)



交通接駁及住宿指定合作夥伴:動感旅行社股份有限公司

報到及自行車檢錄日期及時間:

2021

年

3

月

20

日星期六

10:00 - 18:00

挑戰活動日期及時間 :

2021

年

3

月

21

日星期日

06:00 – 18:00 (

限時

12

小時

)

參加條件

:

年滿

20

歲身心健康

(

以比賽當天計算

)

,且有自行車長途騎乘經驗者。

活動組別:




(A) Gravel Bike

礫石公路車組

。
    (B) MTB 登車山組(不限車型) 。
               (C) E-Bike 電輔車組 (不限車型) 。
  (D) 男子接力組可使用車款: 碎石公路車 或 登山車 (可看最下面介紹)
  (E) 女子接力組可使用車款: 碎石公路車 或 登山車  (可看最下面介紹)
  (F) 混合接力組可使用車款: 碎石公路車 或 電輔車、登山車  (可看最下面介紹)
活動距離: 約

103

公里

。

活動總爬升:約

4,000

公呎

。

關門時間:

12

小時

。

參加名額:共

500

名不分組別,額滿即止。

報到方式:活動前一天在埔里麒麟國小親身報到及領取物資,需出示含照片的証件核實身份

(

例如健保卡

)

及簽署切結書

。

排名及奬勵:每個組別男女子總排前三名可以獲得奬盃及精美奬品

。

每個組別的總排名成績

。䃯石公路車組

(Gravel Bike)

總排男女子第一名可獲得價值

NTD$38,000- XERO Mach 33 GRVL

碟煞碳纖維輪組乙套。毎組別前三名男女子可獲得由

Frontier

送出精美禮品包乙份。

完賽禮:




(1)

完成奬牌

(

附圖為參考圖片

)

。
            (2) 紀念TEE (價值 NTD$480-,附圖片為參考圖片及呎吋,只有S~2XL共五個尺寸)。
             (3) 免費照片下載。
             (4) 電子檔完成証書下載。
             (5) 活動平安保險。
             (6) 完賽特色餐點。
             (7) 15公升運動防水背包(價值 NTD$680-)。
             (8) 每位參加者可獲得XERO 自行車水壼乙個。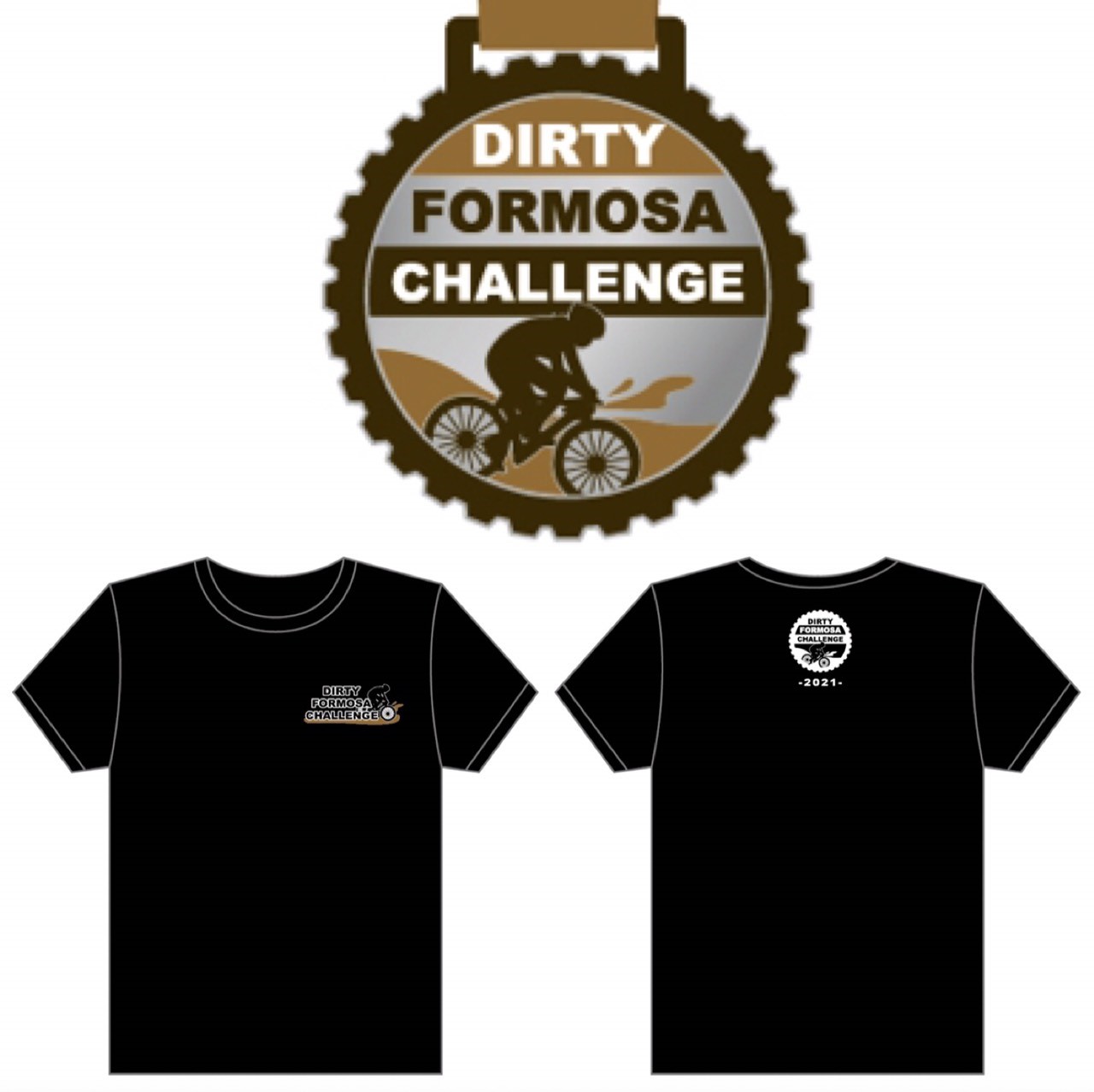 報名禮

:首

300

位參加者,一經成功報名可以獲得以下其中一項報名禮,報到時以隨機方式送出,數量有限,送完為止。
    (1) Theragun 運動毛巾一條價值 NTD$590-
    (2) 千沛肌能素一盒價值 NTD$320-
    (3) 2PIR 機能腿套或袖套或襪子一雙價値 NTD$380-
報名費用

報名時段

日期

費用

早鳥優惠

9/21/2020 ~ 10/31/2020

新台幣 4,000-

推廣優惠

11/1/2020 ~ 1/31/2021

新台幣 4,500-

原價報名費

2/1/2021 ~ 2/28/2021

新台幣 6,000-

不含超商或刷卡手續費

註:本活動為推廣性質,採取不退費政策,一經報名,恕不提供退費、名額轉讓及延後等之要求,請在報名前愼重考量才參加。

或可以加價購方式購買

NTD$800-

的退費保險,一經購買退費保險者,可以在

2021

年

2

月

28

日或之前以電郵方式申請退費,以便可以退回

100%

報名費。

(

不含手續費

)

。

線上團報優惠

:一次性結帳時滿十位報名可以獲得報名費九折優惠

(

不含加價購項目

)
報到及自行車檢錄日期及時間:

2021

年

3

月

20

日星期六

10:00 - 18:00

。

參加者需要攜帶自行車到埔里麒麟國小進行報到,領取晶片號碼布等選手物資,及把自行車提供給大會檢查傳動及煞車系統是否正常運作,完成檢查後會貼上大會標記,以及拍照留念。

挑戰活動日期及時間:

2021

年

3

月

21

日星期日

06:00 – 18:00 (

限時

12

小時

)

。

起點在麒麟國小及終點為福壽山農場。參加者如需行李託運可以在出發前轉交給工作人員以便統一運送到終點福壽山農場。

付費接駁車及埔里

/

福壽山農場住宿:請洽動感旅行社股份有限公司或瀏覽其網站購買。

https://taiwanpulse.com/tw

   

活動路線:
起點埔里麒麟國小 投71 -> 武界產業道路 -> 界山巷 -> 武界吊橋 ->投71接->投83->萬豐國小->曲冰遺址 -> 親愛國小->萬大水庫(大安路)->接台14省道->霧社->南投警察局仁愛分局->接台14甲線->力行產業道路(投89線道->瑞岩部落(瑞和路)->馬烈霸部落-投89->翠巒部落->華岡->福壽山農場->終點福壽山農場遊客中心(中131)
補給:平均

25~30

公里一個定點自助式補給站,提供基本補給。
注意事項 / 報名需知
本活動以參加者安全為最高原則,名次競爭為次要。

本活動以自我挑戰及自我補給為主

,參加者需要自行預備足夠飮料及補給品。

山上路線偏遠及天氣非常不穏定,參加者需要預備足夠保溫及防水衣服、充滿電的頭尾燈及手機,以及強列建議基本的急救用品隨行。

本活動全程路線無交通管制、重要分岔路口,以指示牌或工作人員指引及提醒。

本活動除終點提供特色餐點以外,也提供定點自助基本補給,參加者應自行規畫補給計劃。

全程無維修支援及收容措施安排,參加者應自備維修工具、內胎等。

參加者如遇單車機械故障無法自行排除,或身體不適無法繼續騎乘,請與主辦單位連繫,工作人員將安置於最近之補給站休息,如確定無法完成騎乘,應自行規劃返家方式;所寄送托運之行李,主辦單位將以宅配到付方式寄還予參加者。

所有參加者,均有投保意外險。

本活動,如遇雨天照常進行;如有天災或經賽事總監評估有不可辦理或不可抗力之因素情形下,活動將會取消辦理,而本屆參加者可以獲得

2022

年優先報名優惠。

本活動備有醫療車及行李托運服務,行李托運以個人簡易衣物

(

背包

)

及攜車袋為限;不接受登機箱等大型行李。

如有未盡事宜,經主辦單位組委會決議後得隨時公布修正。

凡本活動參加者,均應已了解本活動之內容及風險,並已評估確認在身心健康無虞及不退費政䇿下,方可報名參加;如於活動途中發生任何事故,應不以任何理由要求主辦單位或執行單位以及任何工作人員負擔損失。本項聲明,於參加者完成報名繳費後,均視為瞭解並同意。
為推廣礫石公路車運動及令更多人可以共襄盛舉,因此台灣首屆礫石公路車挑戰 DIRTYFORMOSA Challenge 也新增首屆礫石公路車挑戰接力組 - DIRTYFORMOSA Challenge Team Relay,希望可以讓更多人參加及體驗中台灣之美。
接力方式

:

第一棒從埔里麒麟國小至霧社約

46

公里

,

第二棒從霧社接力區至福壽山農場約

57

公里

。接力隊會包含接駁車服務 (埔里 > 霧社 > 福壽山農場)。

組隊方式:兩人一隊,車種依不同接力方式而不同 (兩位隊員可以使用不同車種)。

獎勵方式:每隊接力組的報名禮及完賽禮均比照個人組派發,接力組總排前三名可以獲得奬盃及精美禮物鼓勵 (男子接力組、女子接力組及混合接力組)。
報名費用
組別:
報名時段及費用:
報名時段及費用:
報名時段及費用:
*個人組可使用車款:
碎石公路車
或 登山車
或 電輔車
*男子接力組可使用車款:
碎石公路車 或 登山車
 
*女子接力組可使用車款:
碎石公路車 或 登山車
 
9/21/2020 ~ 10/31/2020
11/1/2020 ~ 1/31/2021
2/1/2021 ~ 2/28/2021
 
早鳥優惠
推廣優惠
原價報名費
*混合接力組可使用車款:
個人組
新台幣 4,000-
新台幣 $ 4,500-
新台幣 $ 6,000-
碎石公路車
接力組
不適用
新台幣  $8,400-
新台幣 $ 10,000-
或 登山車
·          不含超商或刷卡手續費
或 電輔車
·          註:本活動為推廣性質,採取不退費政策,一經報名,恕不提供退費、名額轉讓及延後等之要求,請在報名前愼重考量才參加。
 
·          或可以加價購方式購買 NTD$800- 的退費保險,一經購買退費保險者,可以在2021年2月28日或之前以電郵方式申請退費,以便可以退回100%報名費。(不含手續費) 。
 
·          線上團報優惠:一次性結帳時滿十位報名可以獲得報名費九折優惠 (不含加價購項目)
 
【車輛免費健檢】必需參賽者本人攜帶愛車到店現場完成換裝,
不接受此贈品直接取走,欲前往時,先致電【指定門巿】預約日期、時間來讓車店為您提供上述服務。
【96自転車 購物金NT$1,000元】(每張可折抵結帳金額30%) 
 ※均不接受領隊代領、僅限參賽者本人攜帶證件 到【指定門巿】領取。
 專屬加碼來店禮領取時間 2021/3/10~4/30
The first gravel bike challenge in Taiwan is as long, steep and challenging as Wuling, with a total elevation gain of more than 4,000 meters!
DIRTY FORMOSA CHALLENGE – Gravel Bike Challenge Ride
Since the Taiwan government opened 81 trails last year, the trend of riding trails has gradually increased, and people like to explore the beauty of Taiwan's nature has also gradually increased. Because of the pandemic, cycling provides a good social distancing, so that cyclists who like to explore trails are also increasing.
In recent years, the gravel road bike has become popular from abroad to Taiwan. The gravel bike offers the same sense of speed and good handling as road bikes, but it is different from traditional road bikes. Ride on any terrain and explore different routes beyond the highway. In addition to the history of the "Dirty Kanza" Gravel Bike race in the United States, also many people choose Gravel Bike because it can be equipped with a lot of storage functions for Bike Packing.
In order to promote the beauty of Taiwan's mountains and forests, Taiwan now also has its first gravel road bike challenge – Dirty Formosa Challenge. The route starts from Qilin Elementary School in Puli, enters the beautiful riverbed scenery and rides in Wujie, then enters the notorious industrial road that requires high handling skills to conquer, and then rides to Fushoushan Farm, which is full of tea gardens. The total distance is about 103 kilometers and the total elevation gain is about 4,000 meters. It tests your handling skills, physical stamina and endurance.
Introduction of route highlight attractions:
Wujie Tribe
The Wujie tribe is the northernmost branch of the Bunun tribe. The east is Wujie water. The water from the famous Sun Moon Lake at home and abroad is introduced from this. Surrounded by high mountains, it resembles Tao Yuanming's Taohuayuan. Because of the clear sky, the blue sky and white clouds are flying, sometimes with clouds and fog. , instantly turned into a sea of clouds, so it was called "the hometown of clouds." This is the source of the largest river in Taiwan, Zhuoshui Stream. Looking down from the Lianwai Road, Zhuoshui Stream flows down from the valleys, and the terraces shuttle among forests, valleys and tribes. The scenery is dreamlike and you can watch the fields in tranquility. The canyon landscape and mountains and rivers are beautiful, and you can feel the simple style of the tribe. (Source: Taiwan Aboriginal Tribe Vitality Development Information Network)
Li-Shing Mountain Road
With a total length of 53.227 kilometers, it is a township road in Nantou County and the longest township road in Taiwan. It starts at Fushou Road (county/city boundary), connects to Central Line 131, ends at Renhe Road, and connects to Taiwan Line 14. The worst road conditions in Taiwan It is not recommended for ordinary cars to enter the rural roads, because there are many collapse points and the road is very uneven. This route also has the title of "bad road" because of its fragile geology and easy collapse.
Fu Shou Shan
Fushou Mountain Farm is located between the Central Mountain Range and the Snow Mountain Range, with an altitude of 2,100 meters to 2,614 meters. Surrounded by mountains, it has a vast field of view. The four seasons are full of beautiful scenery, the morning and evening clouds are stunning, and it has a unique alpine pastoral landscape. The four seasons of Fushoushan Farm have distinct climates, the clouds in the morning and dusk are changing, giving birth to beautiful scenery that is different at four seasons! With the changing of the four seasons, spring cherry blossoms, plum blossoms, peach blossoms, and apple blossoms one after another, welcoming the arrival of spring to the farm; immediately after the summer, golden cat-ear chrysanthemums dot the green hills, and the yellow and green colors are more dazzling under the sun. ; What follows is the harvest season, peaches, pears, apples, etc. are fruity, sweet, full, and charming. (Source: Fushoushan Farm)
 Dirty Formosa Challenge – Gravel Bike Challenge Ride
Event Information
Organizer: Endurance Asia Co. Ltd.

Official Wheel Sponsor: XERO Wheel

Bike Service: Taipei Bike Works

Sponsor and partner: Trek Bicycle Taiwan, Salloy Co., Ltd., Leader Radio Technologies, 2PIR Sports, Centuple, SQ Lab, Frontier,SRAM and more to come.

   
                 
| | |
| --- | --- |
| | |
| | |
| | |
| | |
| | |
              7. Transportation and accommodation partner: Taiwan Pulse Tour Co., Ltd.
              8. Date and time of registration and bike check: Saturday, March 20, 2021 10:00-18:00
              9. Event date and time: Sunday, March 21, 2021 06:00 – 18:00 (12 hours time limit)
              10.   Participation conditions: Those who are at least 20 years old and physically, mentally healthy (calculated on the day of the event) and have experience in long-distance cycling.
              11. Event categories:
                      (A) Gravel Bike.
                      (B) MTB (Unlimited model).
                      (C) E-Bike (Unlimited model)
                      (D)  Men's Team Relay available bikes: Gravel Bike or MTB
                      (E)  Women's Team Relay available bikes: Gravel Bike or MTB
                      (F)  Mix  Team Relay available bikes: Gravel Bike or MTB
              12.   Event distance: About 103 kilometers.
              13. Event elevation gain: About 4,000 meters.
              14. Time limit: 12 hours.
              15. Capacities: 500 peoples will not be divided into categories, while capacities are full.
              16. Registration method: The day before the event, when you register in person at Qilin Elementary School in Puli and pick up the race kit, you need to present a photo ID to verify your identity (such as a health insurance card) and sign the wavier.
              17. Ranking and rewards: The top three men and women in each category awarded trophies and prizes. The overall ranking results for each category. Overall winner of male and female gravel bike category will award XERO Marc 33GRVL Carbon Wheel set value NTD38,000- . Each category overall top 3 male & female receive goodie bag from Frontier.
              18. Finisher Ceremony:
                      (1) Finisher Medal (The attached picture is a reference only).
                       (2) Event TEE (NTD$480-, attached picture is a reference only and size, only S~2XL a total of five sizes).
                       (3) Free photos download
                                (4) E-certificate download
                      (5) Event insurance
                      (6) Post race meal 
                       (7) 15L Water proof backpack (NTD$680-)
                        (8) XERO cycling water bottle.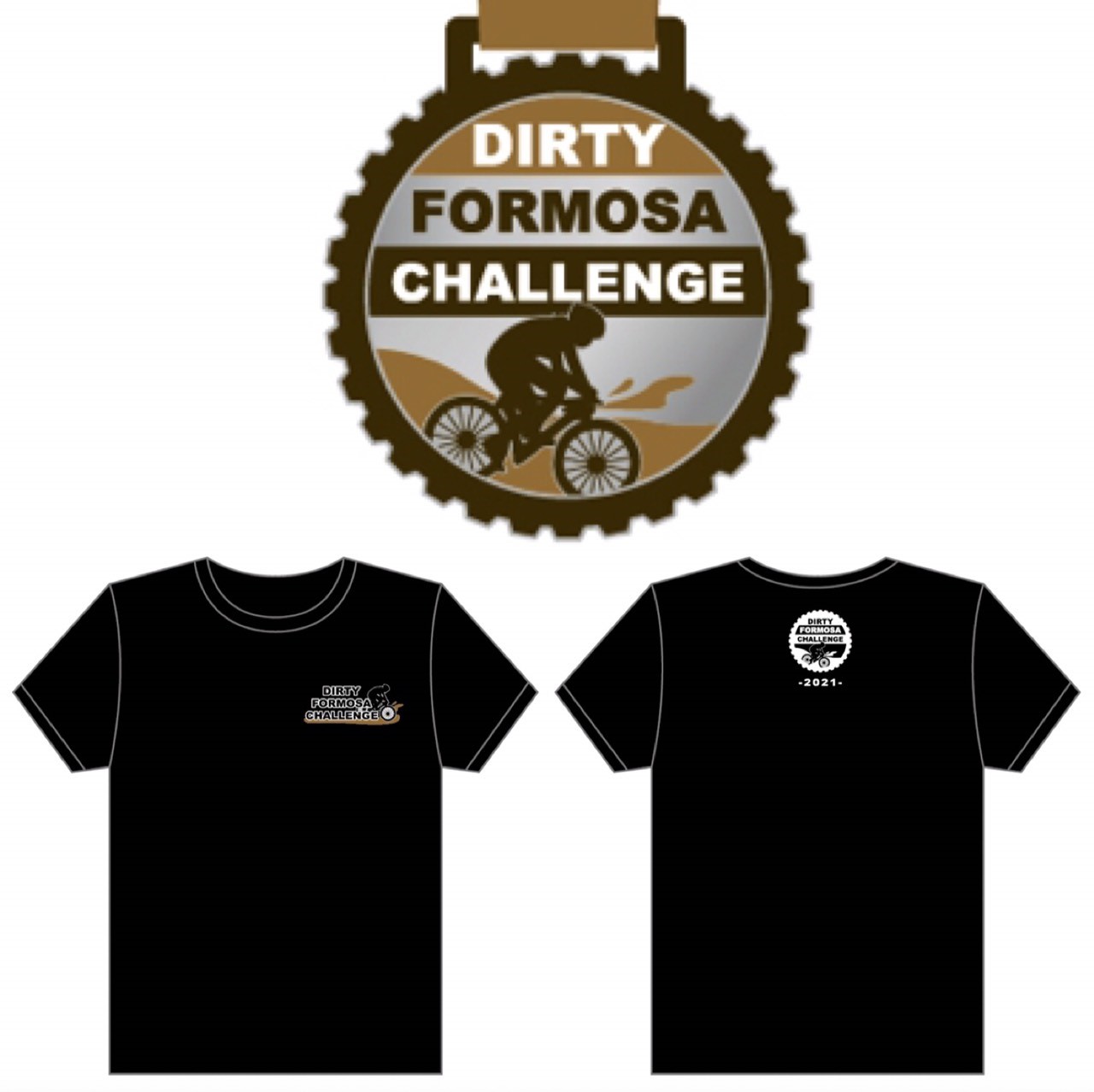 Registration gift: First 300 registrants receive one of below random gift when check in.
(1) Theragun sports towel NTD$590-
(2) Centuple Amino Brew NTD$320-
(3) 2PIR Sports Calf guard or arm sleeve or sports socks NTD$380-
Entry Fee
Entry Fee

Time period

Date

Fee

Early Bird Rate

9/21/2020 ~ 10/31/2020

NTD 4,000-

Promote Rate

11/1/2020 ~ 1/31/2021

NTD 4,500-

Standard Rate

2/1/2021 ~ 2/28/2021

NTD 6,000-

Excluding convenience store or credit card handling fees

Note: This event is promotional in nature and adopts a non-refundable policy. Once registered, non-refundable, non-transferable and non-deferrable will be provided. Please consider carefully before registering.

Or you can purchase NTD$800-refund insurance with a add on purchase. Once you purchase the refund insurance, you can apply for a refund by email on or before February 28, 2021, so that 100% of the registration fee can be refunded. (Excluding handling fee).

Online group entry discount: 10% discount on registration fee when registering at least ten people at one time checkout (excludes additional purchases)
Date and time of registration and bike check: Saturday, March 20, 2021 10:00-18:00. Participants need to bring their bicycles to Puli Kirin Elementary School to register, pick up timing chip and other race kits, and provide the bicycles to check whether the transmission and braking systems are working properly. After the bike check is completed, the bike check sticker will be affixed and pictures taken.

Event date and time: Sunday, March 21, 2021 06:00 – 18:00 (12 hours limit).

The starting point is Qilin Elementary School and the finish point is Fushoushan Farm. Participants who need to check their luggage can be handed over to the staff before departure for unified delivery to the destination Fushoushan Farm.

Purchase shuttle bus ticket and Puli/Fushoushan farm accommodation: Please contact Taiwan Pulse Co., Ltd. or visit their website to purchase.   https://taiwanpulse.com/tw

Event route:
Starting point: Puli Kirin Elementary School: Tou 71 -> Wujie Industrial Road -> Jieshan Alley -> Wujie Suspension Bridge -> To cast 71 -> To cast 83 -> Wanfeng Elementary School -> Qubing Site -> Dear Elementary School -> Wanda Reservoir (Da'an Road)->Taiwan Provincial Highway 14->Wushe->Nantou Police Station Ren'ai Branch->Taiwan Line 14A->Li-Shing Mountain Road (toll Route 89->Ruiyan Tribe (Ruihe) Road)->Marieba Tribe-total 89->Cuiluan Tribe->Huagang->Fushoushan Farm->Finish point Fushoushan Farm Visitor Center (middle 131)
Aid-Station: On average, a designated self-service aid-station station of 25-30 kilometers provides basic replenishment.
Precautions / Important Notices
This event takes the safety of participants as the highest priority, and ranking competition is secondary.

This event focuses on self-challenge and self-support. Participants need to prepare enough food and supplies on their own.

The mountain route is remote and the weather is very unstable. Participants need to prepare enough insulation and waterproof clothes, fully charged head and tail lights and mobile phones, and strongly recommend basic first aid kit to accompany.

There are no traffic control and important junction in the whole route of this event. Use signs or staff to guide and remind participant.

In addition to providing special post ride meals at the finish, this event also provides fixed-point self-service basic replenishment. Participants should plan their own replenishment plan.

There is no maintenance support and containment measure arranged during the whole route. Participants should bring their own maintenance tools and inner tubes.

Participants who are unable to eliminate the bicycle mechanical problem or are unwell and unable to continue riding, please contact the organizer. The staff will be placed at the nearest aid station to rest. If they are determined to be unable to complete the ride, they should plan their own return Home method; the checked baggage sent by the organizer will be returned to the participants by home delivery method.

All participants have accident insurance.

This event will be carried out as usual in case of rain; in the event of natural disasters or unsuitable or force majeure factors evaluated by the race director, the event will be cancelled, and participants of this year will receive priority registration discounts for 2022.

This event is equipped with medical vehicles and luggage check-in services. Luggage check-in is limited to simple personal clothes (backpacks) and carrying bags; large luggage such as bike case is not accepted.

If there is any unfinished matter, it may be revised at any time after the resolution of the organizing committee of the organizer.

All participants of this event should have understood the content and risks of this activity, and have assessed and confirmed that they are in sound physical and mental health and non-refundable policies before register; if any accident occurs during the event, they should do not require the organizer or execution team and any staff to bear the loss for any reason. This statement is deemed to be understood and agreed after the participants complete the registration and payment.

Contact:

EnduranceAsiaCoLtd@gmail.com
In order to promote the sport of gravel biking and invite more people to participate in the event, Taiwan's first ever gravel bike challenge, DIRTYFORMOSA Challenge also added the first ever gravel bike challenge relay category - DIRTYFORMOSA Challenge Team Relay, hoping to invite more people to participate and experience the beauty of Central Taiwan.
Relay method: The first leg is about 46 kilometers from Puli Qilin Elementary School to Wushe, and the second leg is about 57 kilometers from Wushe Relay Area to Fushoushan Farm. The relay team will include shuttle service (Puli> Wushe> Fushoushan Farm).

Team formation: Two peoples in a team, you can use gravel bikes, e-Bikes or mountain bikes (two participants can use different types of bikes).

Reward method: The registration gift and finisher gift of each relay team will be distributed same as individual participant. The top three in the relay team  categories will receive trophies and gifts (Men's relay team, Women's relay team and Mixed relay team).
Entry Fee
Categories
Date & Fee
Date & Fee
Date & Fee
*Individual available bikes:
Gravel Bike or MTB or E-Bike
 
 
*Men's Team Relay available bikes:
Gravel Bike or MTB
 
Women's Team Relay available bikes:
Gravel Bike or MTB
 
9/21/2020 ~ 10/31/2020
11/1/2020 ~ 1/31/2021
2/1/2021 ~ 2/28/2021
 
 
Early Bird Rate
Promote Rate
Standard Rate
*Mix Team Relay available bikes: 
Individual
NTD $4,000-
NTD $4,500-
NTD $ 6,000-
Gravel Bike or MTB or E-Bike 
Team Relay
N/A
NTD $8,400-
NTD $ 10,000-
 
Excluding convenience store or credit card handling fees
 
Note: This event is promotional in nature and adopts a  non-refundable policy. Once registered, non-refundable, non-transferable and non-deferrable will be provided. Please consider carefully before registering.
 
Or you can purchase NTD $800-refund insurance with a add on purchase. Once you purchase the refund insurance, you can apply for a refund by email on or before February 28, 2021, so that 100% of the registration fee can be refunded. (Excluding handling fee).
 
Online group entry discount: 10% discount on registration fee when registering at least ten people at one time checkout (excludes additional purchases)
 
【車輛免費健檢】必需參賽者本人攜帶愛車到店現場完成換裝,
不接受此贈品直接取走,欲前往時,先致電【指定門巿】預約日期、時間來讓車店為您提供上述服務。
【96自転車 購物金NT$1,000元】(每張可折抵結帳金額30%) 
 ※均不接受領隊代領、僅限參賽者本人攜帶證件 到【指定門巿】領取。
 專屬加碼來店禮領取時間 2021/3/10~4/30